Groveland Missionary Church is here to spread the light of Jesus to change hearts and lives. Our prayer is that you will be blessed and strengthened by the power of Jesus, and that you will live a life of abundance in fellowship, joy and love. GMC is here for you. We are not just a church; we are a fellowship of people coming together to declare the glory of the Lord, to worship our Savior, and to celebrate Jesus as King. We study the Word, practice what we learn, and in the process grow together. May God richly bless you! We hope to see you soon!
Notice
Our website is also designed to work on your smart devices.
No app needed. Just type our site into your phone's browser and receive the same great content.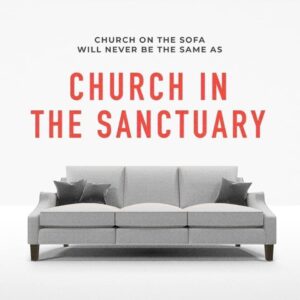 As church attendance numbers fade across the nation and online services become very convenient (who doesn't love not getting ready in the morning or leaving the home?!), it's important to remember why church attendance for you and your family matters so much.
You can't serve from your sofa. You can't have community of faith on your sofa. You can't experience the power of a room full of believers worshipping together on your sofa.
Christians aren't consumers either. We are contributors. We don't watch. We engage. We give. We sacrifice. We encourage. We do life together.
The church needs you!
And you need the church!
Wherever you are, find a local church where you and your family can be part of community and use your talents to advance the kingdom and reach others. To come alongside one another physically, not just through a screen. While I'm grateful for technology to keep people connected that can't physically come to a facility or need to be away, it's absolutely not like being in the building. Never will be.
Yes, church on the sofa is nice.
But it'll never be the same as church in the sanctuary!!
Follow GMC on Facebook
We are posting our worship services live each week