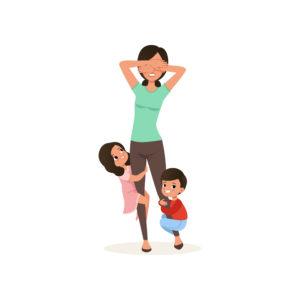 Parent's night out is a unique event where parents of children 12 and under can drop off their kids at the church for up to three hours free of charge, leaving the parent(s) free to do other activities. It is essentially free babysitting for the kids. Parents can spend their time doing things like going on a date with their spouse
, shopping without kids, or just a break from parenting.
The children will enjoy things like games, crafts, activities, and other supervised fun. We have a staff of trained and vetted volunteers who will watch and care for your young ones while you are out. We will even provide a meal for the kids so you do not need to worry about feeding them before you come.
Time and Date: August 6th from 5:30-8:30 pm (Usually the first
Kids checked in by 5:45 will be provided a meal

Check in or out anytime between 5:30 and 8:30 (you do not need to use the full 3 hours)
Cost: Free (including the meal)
Reservations in advance are

REQUIRED
We are no longer limiting the number of children attending our Parent's Night Out, but signing up in advance is still required. This gives us an accurate number coming to prepare for.
With the lifting of the CDC requirements, we are no longer requiring masks to be worn, but they can be if requested.
Call 309-387-6311 to reserve your spot or fill out the event registration below.
Note: information gathered from the registration form will only be used for the purposes of Parent's Night Out and not given to any other organization or for use in other church related activities.